About the project
The UDK 01 rock tunnel and daylight Skoger tunnel project is part of the InterCity development in Eastern Norway, which is the largest transport project in Norwegian history. The Skoger tunnel will be an important element in the continuous double track between Drammen and Tønsberg, which will be put into service in 2024.
Our delivery includes the construction of the six kilometre long rock tunnel through Strømsåsen as well as the 300-metre daylight, which will connect the tunnel to existing tracks. With associated cross-sectional and evacuation tunnels, Veidekke will build a total of 10.8 kilometres of tunnel and perform approx. 165,000 square metres of contact casting in rock to secure the tunnel against water and frost.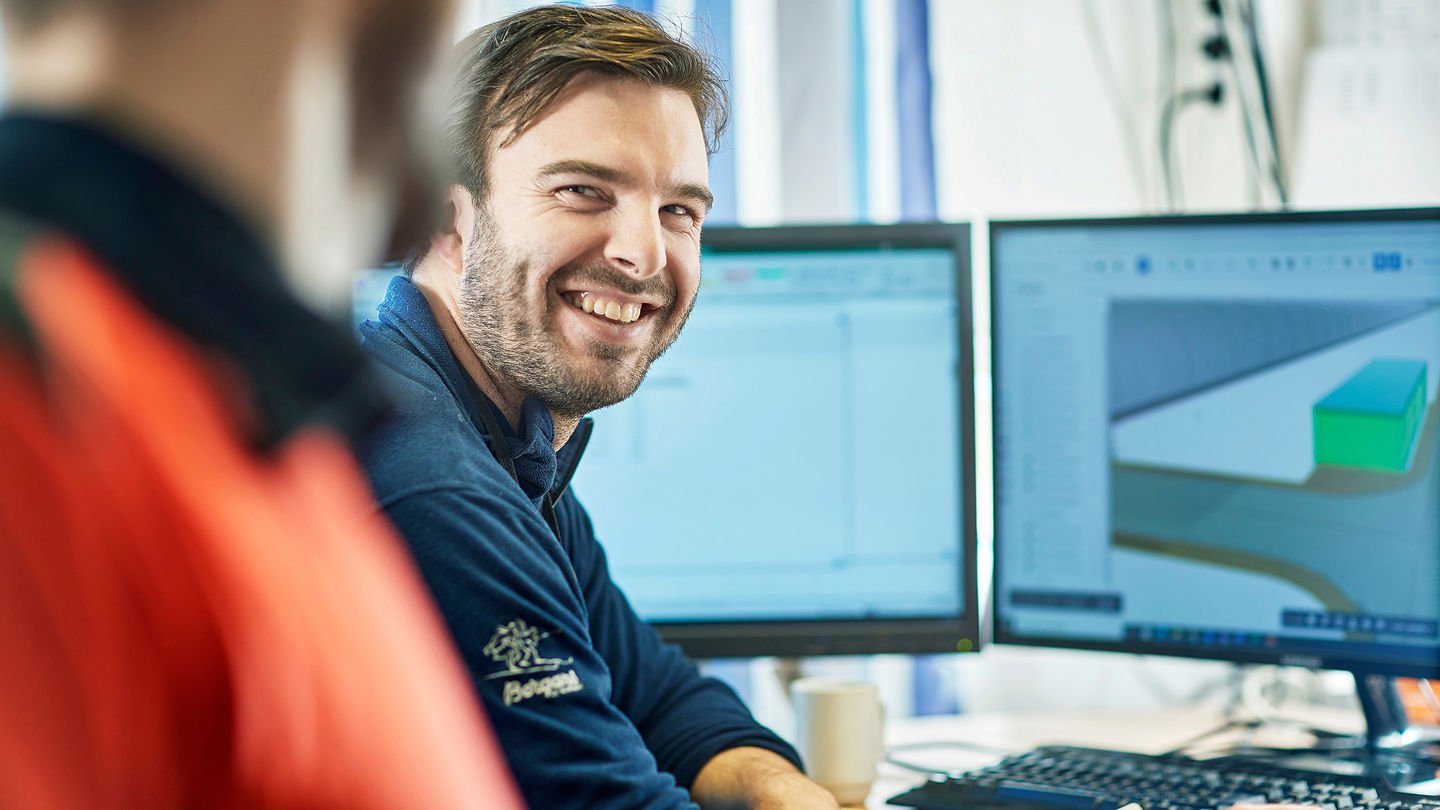 ​Solutions we want to highlight
The rock tunnel is being built as a blasted single-run double-track tunnel with blasting cross sections of approx. 123 m² and a free space area of approx. 93 m² after the tunnel is completed.
The tunnel is sealed using systematic pre-injection to ensure the water balance in the area and safeguard the external environment. The tunnel is stability-proofed with bolts, spray concrete, etc. for a dimensioned lifespan of 100 years. Water and frost protection of the tunnel is carried out with a membrane covered with a contact moulded vault construction.
The project is carried out under an NTK standard contract (e.g. special warranty requirements).
Key figures rock tunnel
Blasting of the main tunnel and cross-section
938,000 m3
Water and frost protection
Concrete vault
169,000 m2
Sealing membrane
40,000 m2
of crushed stone materials
39,000 m3